I really do take pride in the end product that I give my clients – each of the images you receive, will be edited. I start with the baby's skin, will remove any milk "aknee", red spots etc. Special attention is given to give the baby's skin that soft and creamy look that we love about newborn's.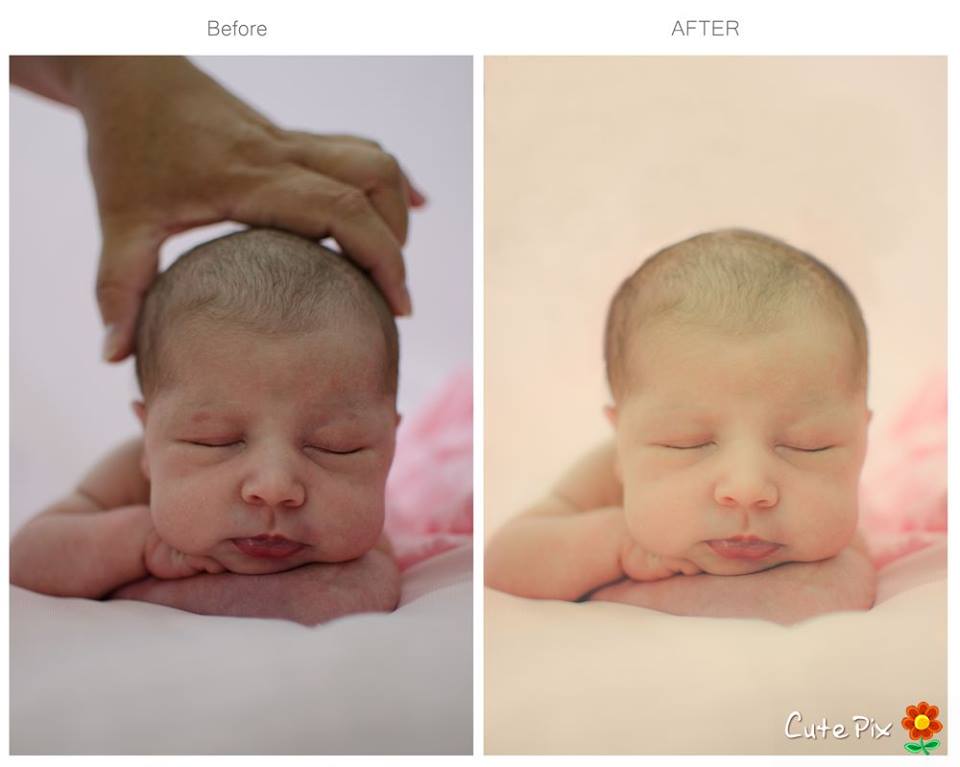 So even if you baby did not have perfect skin on the day of the shoot (for which ever reason), the final image will not show it.
I then take time to make sure that there is not creases in the blanket the we used during the shoots, hands that helped with support and baby safety will be removed.

The end product should be something you will treasure forever, and I really do my best to ensure you get the best quality final product.
Kind regards
Michelle